The Entertainer Markie!
Markie (Born Mark Anthony Dew; July 14, 1975) Markie started singing at age 3. He became serious with singing at age 10 performing in his bedroom. He tried out for high school chorus, but the teacher asked him to sing "Jingle Bells" on the spot with no rehearsal or sheet music and hello, Markie didn't know the words only the chorus (as you  do), so the teacher declined him from being a part of the chorus. Markie later that year in 1992 did a singing contest a the same High School and won 2nd place. Markie had always believe in himself. He always knew that he could perform. During the PHS performance Markie sang a cover of Cher's song "I'm No Angel" to a huge crowd of students. It was not until 1995 Markie tried recording a Cher cover of Marc Cohn's classic "Walking In Memphis" with his brother Eric Dew. The recording session was cut short. The song was never finished. You can hear that first ever Markie recording session in audio section. In 1996 Markie would do live performances at various clubs in Sacramento, CA, Chico, Ca, ect. doing Karaoke. Markie would perform "Believe" and "I'll Tumble 4 Ya!" and both to standing ovations. In Early 2000 Markie recorded his first complete song, "Gypsies, Tramps & Thieves" a #1 hit for Cher, with help of his friend Randy whom produced and recorded as well as mixed the song for Markie. This was only meant for Markie to get acquainted with recording in a studio type setting. 2006 Markie decided to go to college for music. He started at beginning Chorus, when Markie proceeded to sing "Believe" and the arrangement was wrong, he stopped and told the the student who was off key on the piano, that she was off key, way off! The teacher agreed and was surprised Markie was so much more advanced than the class. She called him a show off.(As you do) By day 30 of college Markie ended up dropping out and also relocating to Las Vegas, NV.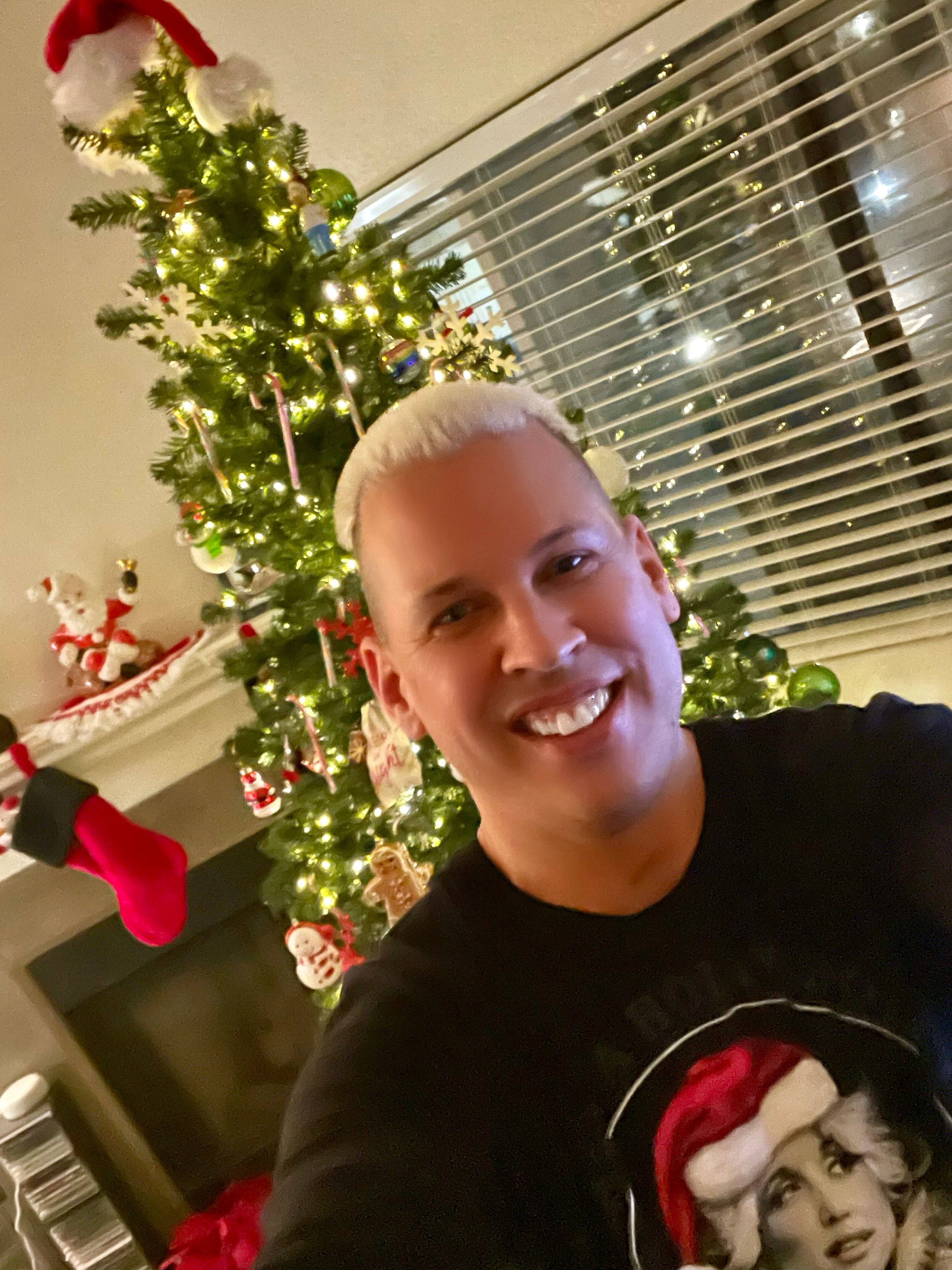 Fast forward to 2012 is when everything finally started coming together at the right place and time for Markie to record his second single. The second single would be released worldwide 'Send Me An Angel '89" and had some success as well. The single "Send Me An Angel '89" reached in June 2013 on the International Internet Radio charts at #27, before falling off the charts in late 2014. Markie's single "Send Me An Angel '89" was also played regularly on G-Radio Malta thanks to the amazing new DJ friend of Markie's DJ Keza. Markie also did have some success in UK on GAYDIO and G-Radio. Markie's first 13 track album 'THE LOOK' dropped April 8, 2014 in honor of new music Tuesday. The album also fared well by reviews and sales. But was not a huge commercial success. Markie has also released the follow up album titled 'BE NEAR ME' which is his best album yet. The CD was set for July 14th release, but was pushed back due to Markie having four wisdom teeth extracted and then tonsils removed. The 'BE NEAR ME' CD features 18 tracks (with 4 bonus tracks) Markie has taken all he has learned in the past three years and put it into the new CD. The album is sure to expand Markie into more mainstream. Markie is also the executive producer of 'THE LOOK TOUR 2013-2014' with three performances before the year ended. His first short tour ever. Video footage was obtained from Reno Pride 2014 and from Palm Springs at Hunter's Night Club. The "BE NEAR ME TOUR 2015" was cancelled due to health issues. Somehow Markie managed to perform Reno Gay Pride in June 2015 (video clips are on this site and on Markie's Youtube Channel). Markie had to cancel The Extravaganza Tour 2016 to fully recover.  Markie is also going to release a new line of tour merchandise early summer 2019. The "Send Me An Angel '89 remix video is still in in in the works for 2021, with life changes so has the release of a lot of Markie's projects. Markie has also been recording his own self wrote first song " We Can't Say Anything" which was just about finished when his wisdom teeth acted up. He will continue working on that song as well as the next full album, and Christmas album, and the re-released BE NEAR ME CD remastered. Markie pulled both albums and singles form the distributor as they were way over produced. Markie is always improving this website and adding features when they come available here. Markie has no plans of slow down, he keeps improving and getting better and better. He is a breakout star and one to watch! Markie started his own record company MD Records, LLC in April 2014. He is excited to release music through his own label. He also keeps producing and mastering to keep learning the craft, getting better and better. You will hear major improvements in Markie's new re-released CD 'BE NEAR ME' remastered and set for a OCT 2020 release, with new artwork and updated track listing. Markie keeps growing, learning and creating even during this time when were all at home staying safe from COVID-19. He has been working hard on four albums completing three tracks so far since 2016. As if Markie has nothing else to do, he started work on a Book. People have pushed him for years to write one. Markie was not sure if the timing was right for a biography just yet. The book will be a detailed account of Markie's crazy fun life from being a model, headline dancer, singer, songwriter, wardrobe assistant, stage perform, ect. Unfortunately Markie's Ipad that had the start of the book was stolen. The book is on hold for now.  The re-release and remaster of 'BE NEAR ME' will be the second CD released by Markie. The other two original albums were pulled from the distributor by Markie as the music was vastly over produced. All songs and a few new ones are re-mastered on the new released slated for OCTOBER 2020 release. New singles and videos will be out to digital stations worldwide. Markie is in the works of new Distribution deal too.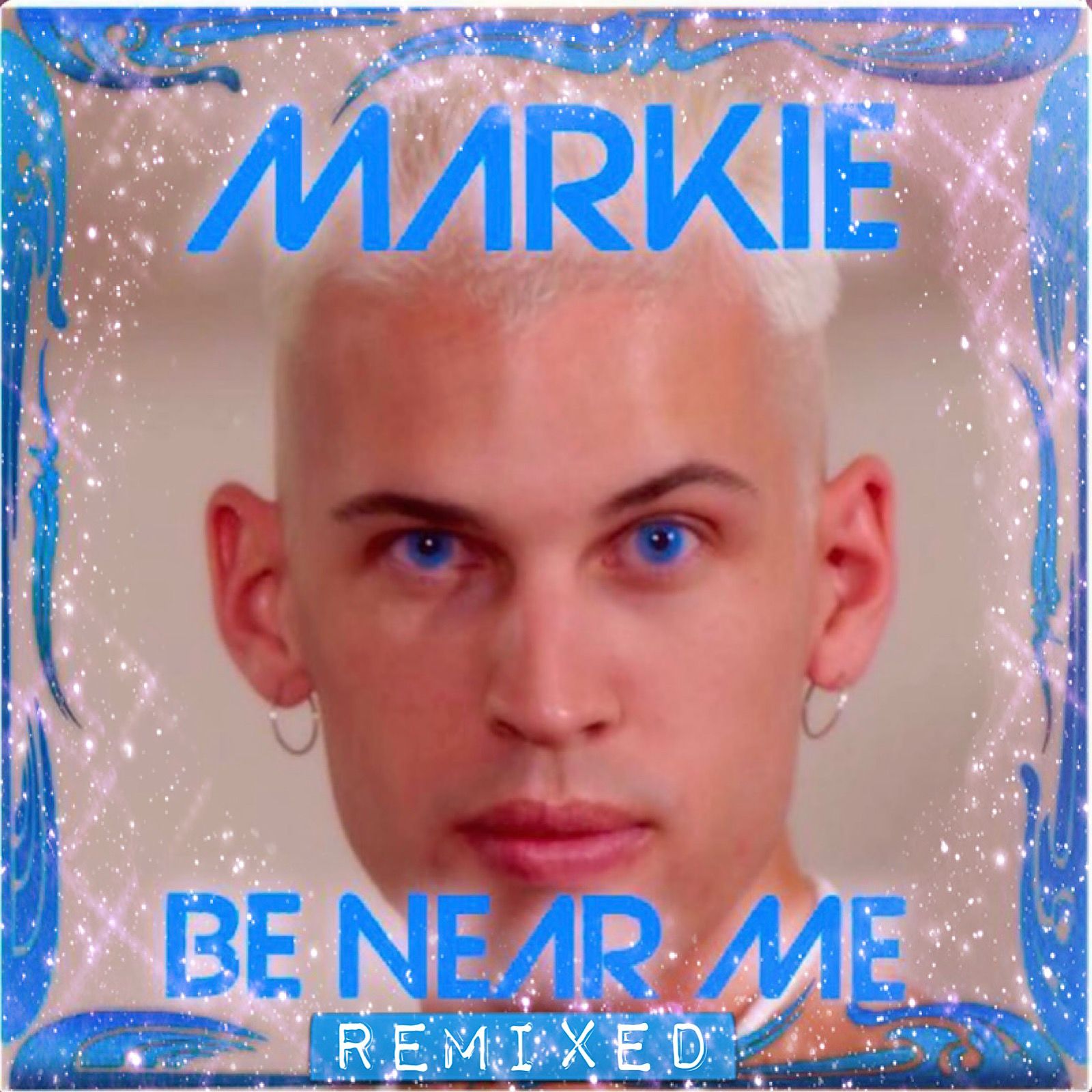 Markie was overwhelmed by fans appreciation for "Send Me An Angel '89", that he created a remix club radio edit version. This new version will also be available on Itunes, Amazon.com, google play soon. It's title "Send Me An Angel '89(Dance Radio Edit)". Jango Radio, (soon others)Spotify,  also features a Markie streaming station that features many different tracks from the CD 'THE LOOK' I'll Tumble 4 Ya(Album Version)" which is now as of 7/20/2013 on Jango.com radio! The new songs will be re-released to Jango.com and previous ones removed. Fun music video clips and rehearsal footage is here for you www.markierocks.com. Here you can hear demo clips and song samples too. Markie has also just performed his first ever outdoor concert for Reno Nevada Gay Pride with good reviews(2013). Was not the epic performance Markie wanted to give, but was still memorable. He learned a lot! Markie even made the local Channel 2 News and local News and Review paper(2013). www.markierocks.com is the best place to buy, hear and see the eccentric, dynamic, entertainer that is Markie! Markie redeemed himself this year at Reno Pride by giving a better performance then the prior year and shocking people with costume changes(2014). The show was 80% of what Markie wanted to do, but leaps better then 2013 show. All though Markie had to cancel the "Be Near Me Tour 2015" due to health related issues. Markie still managed to perform for the fans of Reno, Nevada at Reno Gay Pride. Markie has fully recovered from 2015. Markie also relocated to Las Vegas, NV in March 2016 current. Markie has moved to Vegas (2016) for many reasons, one of many is more opportunities for him and is much more Gay friendly.  With COVID-19 still in place. Markie is recording the first song on the Christmas album "It Must Have Been The Mistletoe" this week. There will be a section audio that will have some of the tracks and will Feature album artwork too as soon as the new photo session is complete. "BE NEAR ME" and "THE LOOK" remastered will drop in OCTOBER 2020. The new songs can be sampled in audio and Top music player as well. Its sept 30th as I write this. The artwork will be posted soon for both albums as well. I did strike a deal with TuneCore as the worldwide distributor. Super excited to announce two albums of original music is done and the music for the Christmas album as well. Just need to lay the vocals. I go into the recording studio March 2022.